Geeny SecureSIM Onlineshop
See for yourself!
Maximum security with Geeny SecureConnect
SIM card technology for your own private network.
This product enables sensors and devices to be connected to your Virtual Private Cloud (VPC) via a logically separate, virtual ("private") network - detached and isolated from the public internet. Regardless of whether you use AWS or Azure.
This is achieved thanks to an application-specific network segmentation in the Telefónica Germany infrastructure. There, the SecureSIM cards are individually registered for you and configured for maximum security.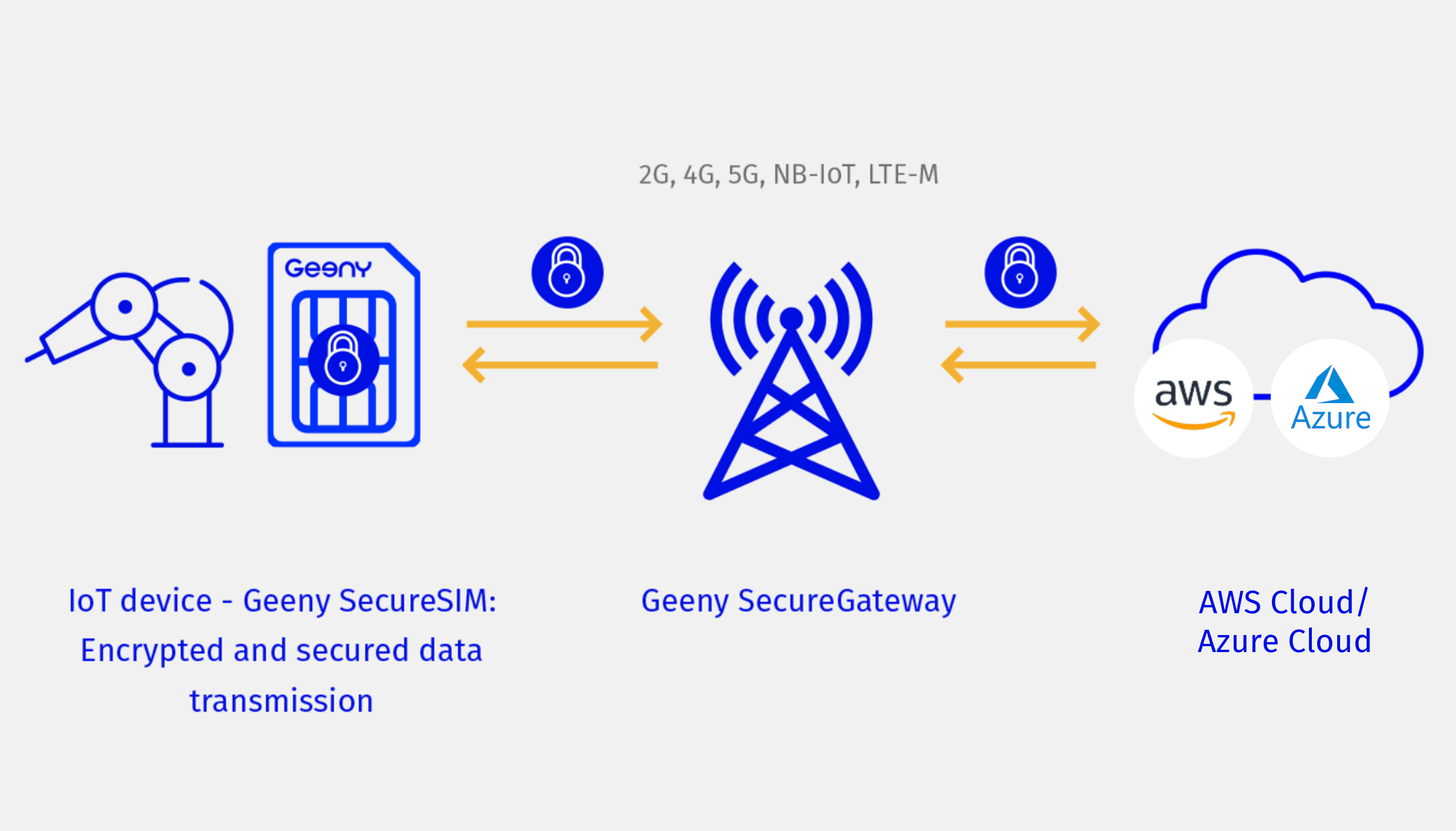 The Geeny SecureSIM cards work without the optional SecureGateway. To increase security, use the Geeny SecureGateway, which you can find in the
AWS Marketplace
or
Azure Marketplace
.
SecureSIM-Cards
2G, 4G, NB-IoT, LTE-M and 5G connection
Telefónica mobile network
---
SecureGateway
SecureGateway for seamless integration of the SecureSIM into the AWS Virtual Private Cloud or Azure Virtual Network.
100% secure connection
‍to your VPC/VNET

Hosting, operation and procurement